This knowledge article may contain information that does not apply to version 21.05 or later which runs in a container environment. Please refer to
Article Number 000385088
for more information about troubleshooting BMC products in containers.
Answer to Question 1:
1. Open CAI:Event form and select any of the stuck entry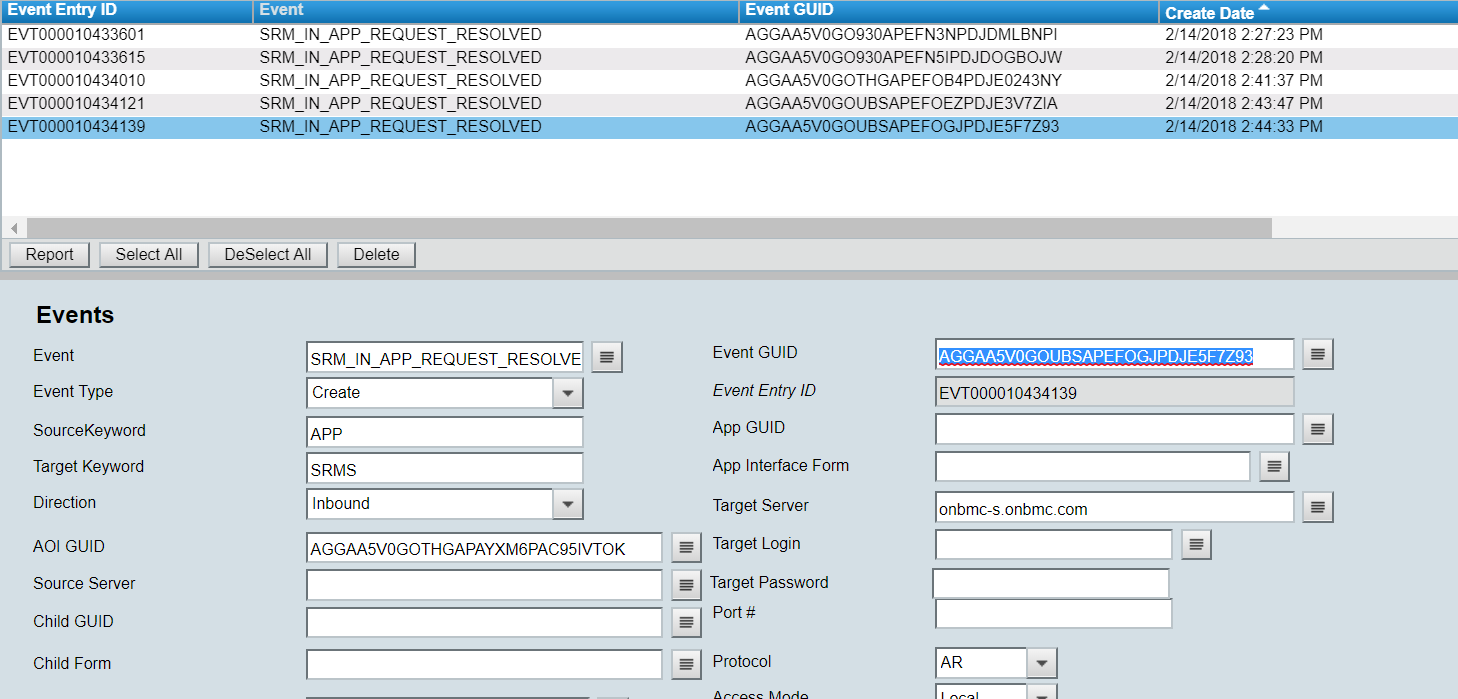 2. Copy the Event GUID
3. Open the form SRM:AppInstanceBridge & search with zTmpEventGUID = Event GUID from previous step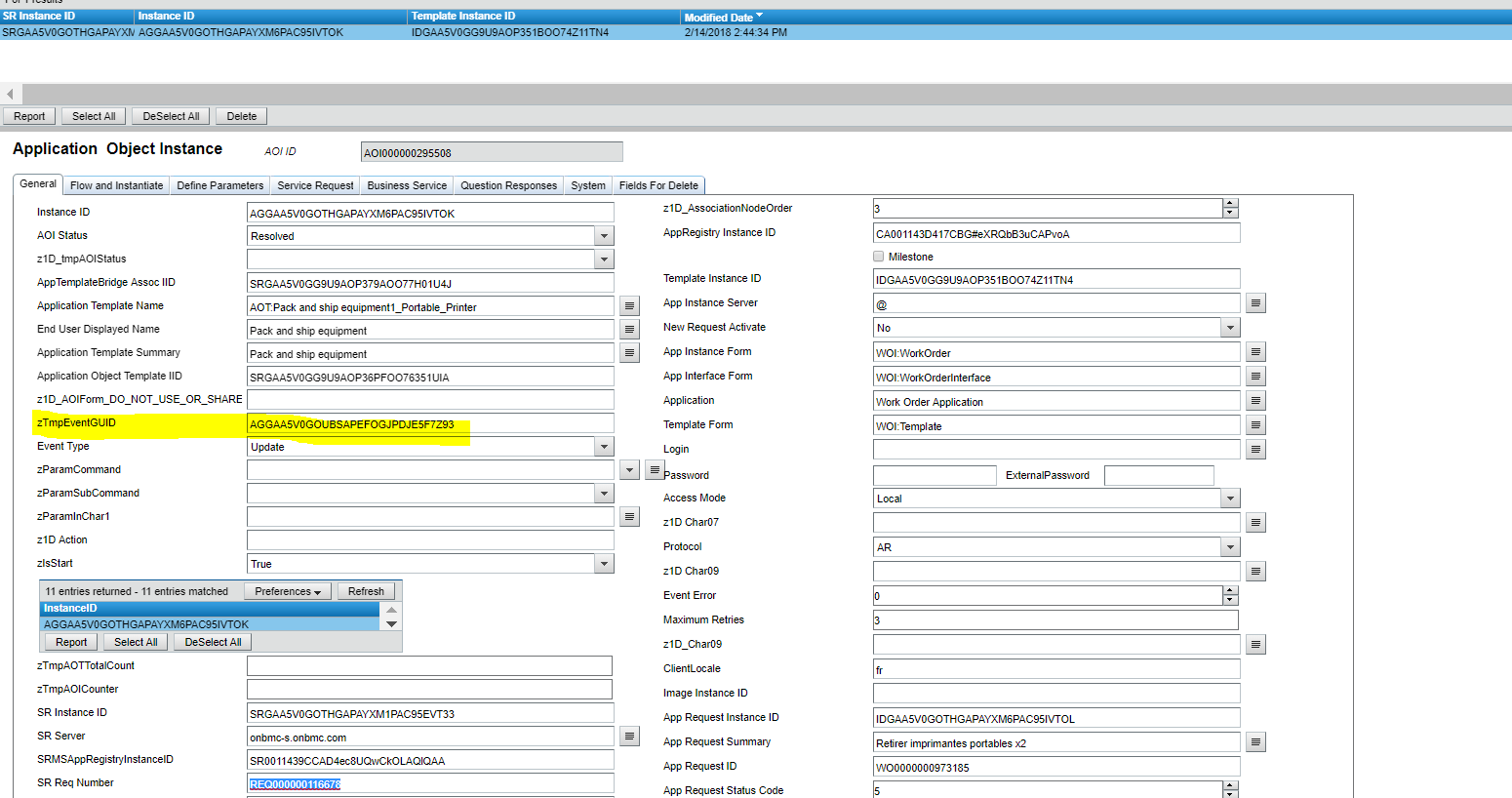 On this form you will get all the service request information like Service Request Number, Submitter, Status, Which PDT was attached, Which AOT was attached, Whats the fulfillment type, fulfillment summary, fulfillment request number etc.
Further you can search with this service request number on SRM:Request form ot get the required details.
To check this in bulk, you may make use of following sample MS-SQL query:
Select b.SR_RequestNumber, c.Category_1, c.Category_2, c.summary
from CAI_Events a inner join SRM_AppInstanceBridge b 
on a.EventGUID=b.zTmpEventGUID inner join SRM_Request c
 on c.Request_Number = b.SR_RequestNumber
 where a.event = 'SRM_IN_APP_REQUEST_RESOLVED'
 order by b.SR_RequestNumber asc
Answer for Question number 2:
Lets say you encountered a situation wherein customer would like you to analyze all the Service requests in Error state in bulk, you can make use of above technic but with following Select query:
select
 a

.

ReturnMessageCode

,

a

.

ReturnMessage

,

b

.

SR_RequestNumber

,

c

.

Status

,

c

.

Submitter

,

c

.

Submit_Date

,

b

.

zTmpEventGUID

,

c

.

Category_2
from
 CAI_Events a
inner
 

join

 SRM_AppInstanceBridge b
on
 a

.

EventGUID

=

b

.

zTmpEventGUID
inner
 

join

 SRM_Request c
on
 c

.

Request_Number 

=

 b

.

SR_RequestNumber
order
 

by

 b

.

SR_RequestNumber 

asc
OR
select a.ReturnMessageCode,

a.ReturnMessage, b.SR_RequestNumber, c.Category_1, c.Category_2,
CASE c.Status
    WHEN 1000 then 'Draft'
    WHEN 1200 then 'In Cart'
    WHEN 1500 then 'In Review'
    WHEN 1800 then 'Submitted'
    when 2000 then 'Pendiing'
    when 3000 then 'Waiting Approval'
    When 4000 then 'Initiated'
    When 5000 then 'In Progress'
    When 6000 then 'Completed'
    When 7000 then 'Rejected'
    when 8000 then 'Cancelled'
    When 9000 then 'Closed'
End as "SR_Status",




c.Submitter,




dateadd(s,c.Submit_Date,'1970-

01-01 00:00:00') as "Request_Submitted_Date",




b.zTmpEventGUID

from CAI_Events a
inner join SRM_AppInstanceBridge b
on a.EventGUID=b.zTmpEventGUID inner join SRM_Request c
on c.Request_Number = b.SR_RequestNumber
order by b.SR_RequestNumber asc
The output file will provide enough insights into analyzing the Service request errors