Steps to insert Graph in Report (example: Closed Tickets by Technician with Bar Graph)
Steps to insert Graph in Report (example: Closed Tickets by Technician with Bar Graph)
Copy existing report "Closed Tickets by Technician" call it "Closed Tickets by Technician (with Bar Chart )"

In the Report Header Band insert a Sub Band from the Actions menu.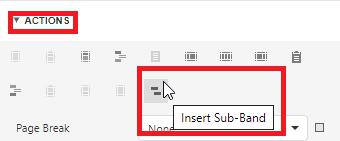 In the Sub Band insert Pivot Grid. Drag and drop Pivot Grid from the left panel in the Sub Band.

Now configure your Pivot Grid. You need to add row and column data for the Grid. Following are the steps
  In the Actions menu Select Data Source and Data Member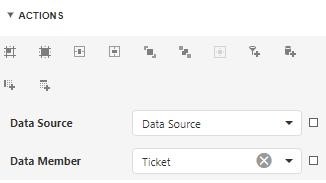 In the Data menu configure your row and column data. To do this Create 2 fields (Data->Fields->Add)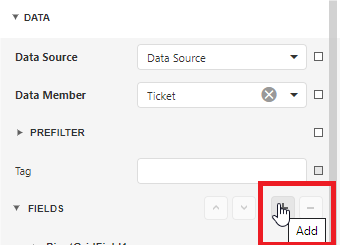 We add 2 fields
   PivotGridField1(Data Area)-Values present in column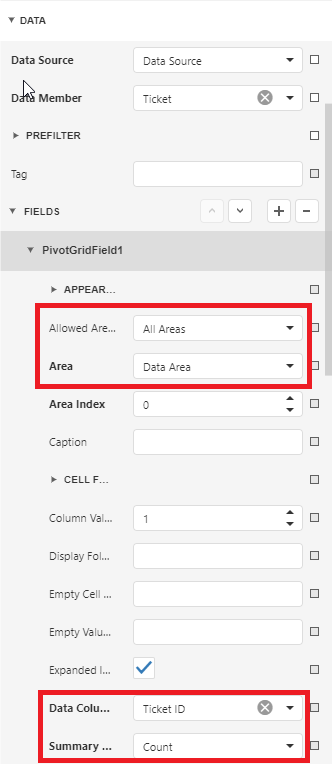 PivotGridField2(Row Area)-Values present in row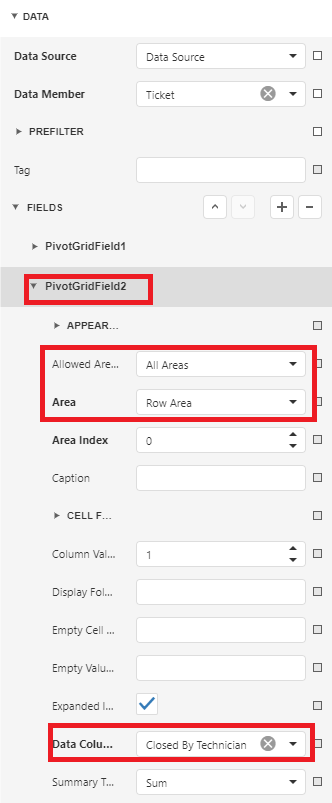 Save your changes and Preview your Report. Check if the Pivot Grid reflect expected data in Table form. You can use this table in your report or choose to hide it. The Pivot grid is required to create Chart, hence it is essential we create the Pivot Grid.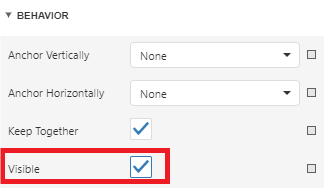 To hide the table, Behavior-> Visible (uncheck this)
Now, in the Sub Band insert Chart. Drag and drop Chart from the left panel in the Sub Band.

Click on Run Designer. The Chart Designer opens up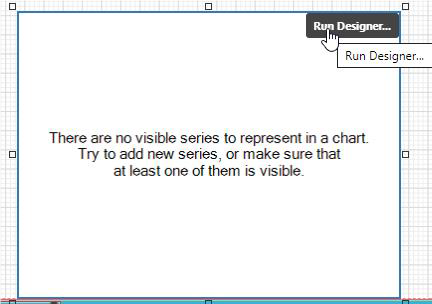 8. In the Chart Designer select Data Source - pivotGrid. This is the one we created in step 4.

  

Under SeriesTemplate->View
select from the list of available charts. (For example-Bar)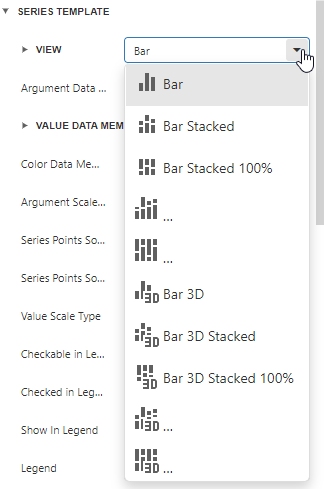 10. Click ok and save your report. Preview the report to check your Bar graph.
Note: You can similarly insert Pie chart (or any chart of your choice) by selecting it in step 9.